GRANDE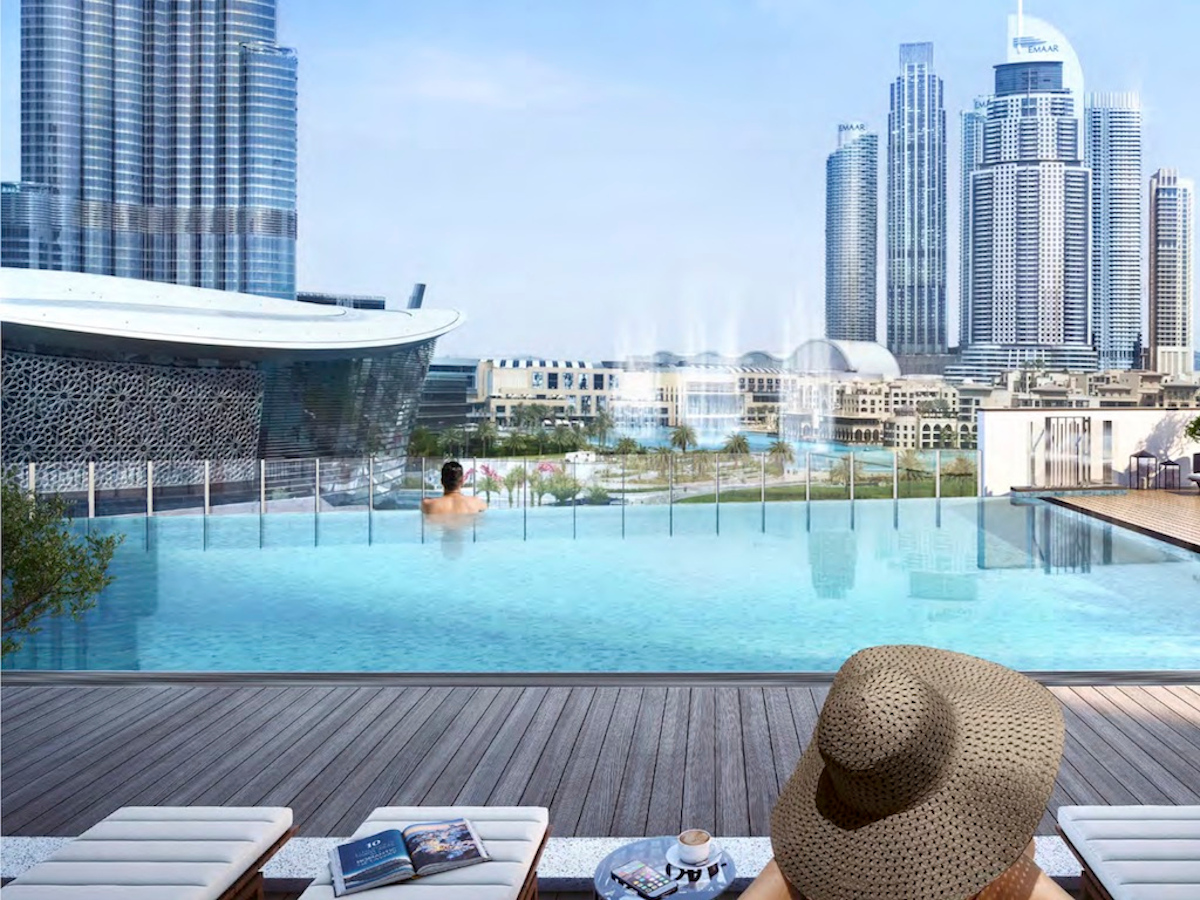 The GRANDE is a 280 Meters (920 feet), 78 storeys residential tower in the heart of the Opera District in Downtown Dubai. The GRANDE was launched on the 13th of May 2018 by developer EMAAR in Freehold. It's located in prime location, directly next to Dubai Opera and approx. 100 meters away from Burj Khalifa, the Centre of Downtown Dubai, and therefore near Dubai Mall and Dubai Fountain. The GRANDE offers approximately 700 apartments with 1 to 4 bedrooms.
The apartments come with unrivalled views of Dubai Fountain, Burj Khalifa and the Dubai Opera. All units have a completely equipped, modern kitchen with all the appliances, state of the art bathrooms and a washing machine, laundry room and inbuilt wardrobes.
Private basement parking for the owner/tenant are available depending on the size of your unit. Visitors can choose to park in house, underground in Opera Parking or the near by Dubai Mall. Valet parking is available. Dubai Metro is a few minutes walk away.
All residence enjoy an infinity pool with view of Dubai Fountain, separate kids pool and shaded outdoor playground, BBQ and seating area on podium level. Additionally residences have convenient, fully climatised access to the gym with changing rooms, function rooms, lounge, communal garden and retail and F&B on ground level.
Downtown Dubai is the central community with the tallest prestige in the world. Living in Downtown Dubai, right next to or in the Burj Khalifa, the tallest building in the world, being in walking distance to Dubai Mall, the biggest Mall in the world, Dubai Opera and Dubai Fountain is for many young families a dream.
GRANDE for Sale
We currently have 0 apartments for sale in GRANDE. The listings are starting from 3,365,000 AED (3,365,000 AED).
We have 10 more apartments for sale in GRANDE for you from owners who prefer their property to be offered discretely.
Register your interest to feel GRANDE to get the next best deal first or select and order your GRANDE apartment from the following list of available units now.