Dubai Creek Harbour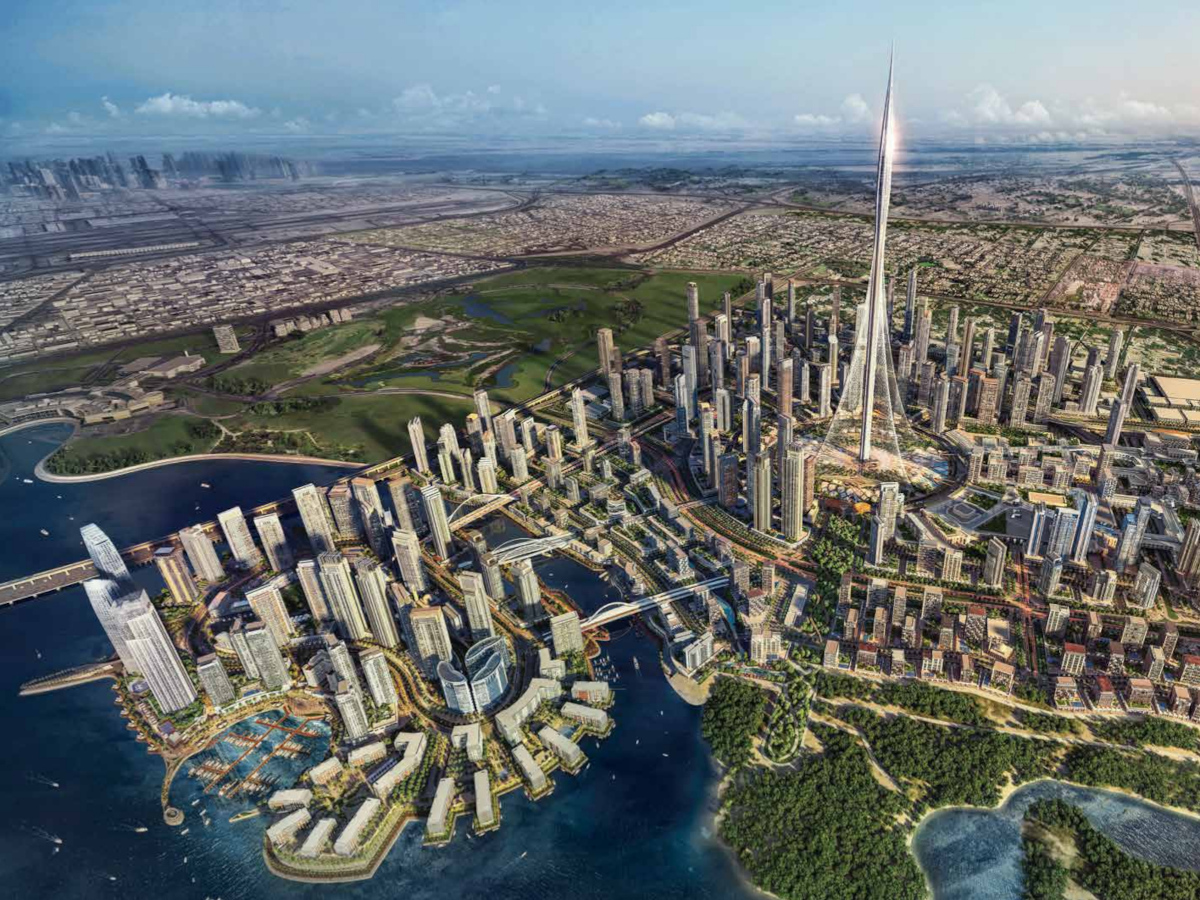 In Dubai, we don't wait for things to happen, we make them happen.
– His Highness Sheikh Mohammed bin Rashid Al Maktoum, the Vice President and Prime Minister of the
United Arab Emirates, and ruler of Dubai
After the founding of the Al Maktoum Dynasty in a small fishing settlement of 19th century Dubai, foreign traders were drawn to the city due to the declaration that they will be exempt from tax.
The population gradually doubled, and Dubai's famous pearl industry began to boom, followed by fishing and, most notably, sea trade in the 1950s.
But it wasn't until the 1960s economic boom when the traders started to settle in, and the legendary rise of Dubai began.
Dubai's population grew exponentially, and the city slowly reinvented itself as a leading business and tourist destination, home to astounding islands, the Emirates Airline, the Dubai World Cup, Burj Al Arab, the Dubai Shopping Festival and, most famously, Burj Khalifa and The Dubai Mall.
A New World comes alive
Dubai Creek Harbour by Emaar is unquestionably the brightest star on Dubai's ever-expanding horizon. A destination of great vision, innovation and construction excellence, it will add to Dubai's magnificent skyline and further elevate the city's position as a world-leading metropolis of the future.
Dubai Creek Harbour is at the heart of Emaar's bold new vision for Dubai. A fusion of creativity and innovation that will define the future of living and further enrich the city and the wider region. With spectacular cultural offerings, world-class residences, shopping, amenities, offices and more, Dubai Creek Harbour represents the next frontier in contemporary life, work and play.
With the monumental Dubai Creek Tower in the heart of it, the visionary waterfront development will be brimming with iconic residential towers, marinas, a yacht club, glistening canals and world-class hotels.
Perfectly complementing the contemporary setting will be lush green parks and gardens, rooftop gardens, landscaped promenades, pedestrian walkways, cycle paths and scenic Dubai Creek vistas.
Schools, hospitals and recreational facilities in the vicinity, as well as Dubai's upcoming iconic mosque, will round off the ideal family and tourist destination.