Gemini Splendor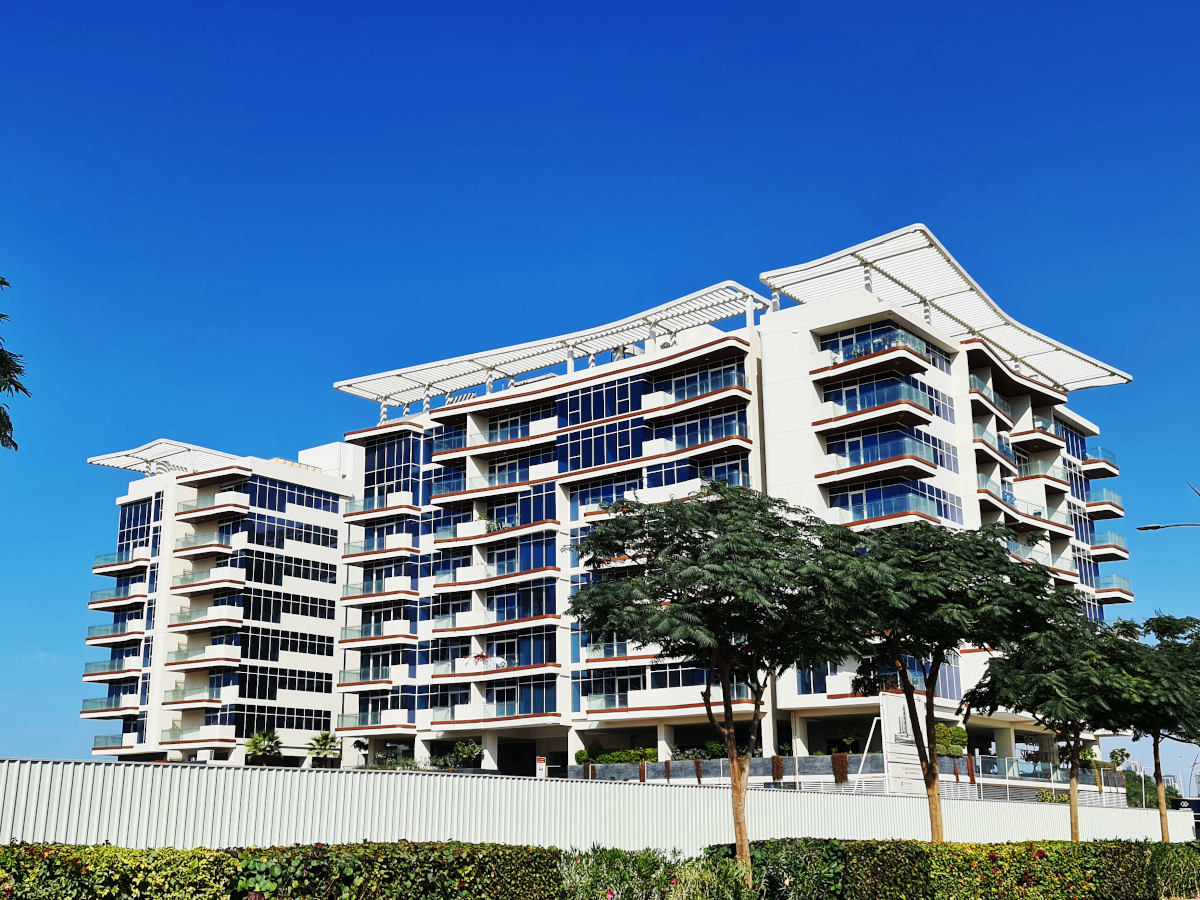 Gemini Splendor is an 8-storey complex with two L-shaped residential buildings (Splendor A + Splendor B) within Meydan (MBR City) built by Gemini Developers in Freehold and completed in 2018. On the ground floor there are units for retail such as a supermarket, cleaning, hairdresser, etc., which can be rented. The rich amenities on the first floor are shared by the residents of the entire complex. The large infinity pool with lifeguard is impressive. The fitness studio is large, clean and bright. The facility also features a spacious multi-sports field for basketball and other ball sports, sauna and steam room.
The apartments are predominantly white with wood accents and allow a lot of light into the rooms through the large windows. The fitted kitchens are all fully equipped with Ariston appliances.
Gemini Splendor location
Distances to important destinations:
5 minutes to the next school
8 minutes to the Meydan Racecourse
12 minutes to Dubai Mall / Burj Khalifa / Opera
14 minutes to the financial centre (DIFC)
15 minutes to the airport (DXB)
23 minutes to the beach
Gemini Splendor for Sale
We currently have 0 apartments for sale in Gemini Splendor. The offers start from 1,160,000 AED (1,160,000 AED).
We have 2 more apartments for sale in Gemini Splendor for you from owners who prefer their property to be offered discretely.
Register your interest for Gemini Splendor now, to get the best new arrivals offered first or select your apartment from the following availability list.