Port de La Mer, La Cote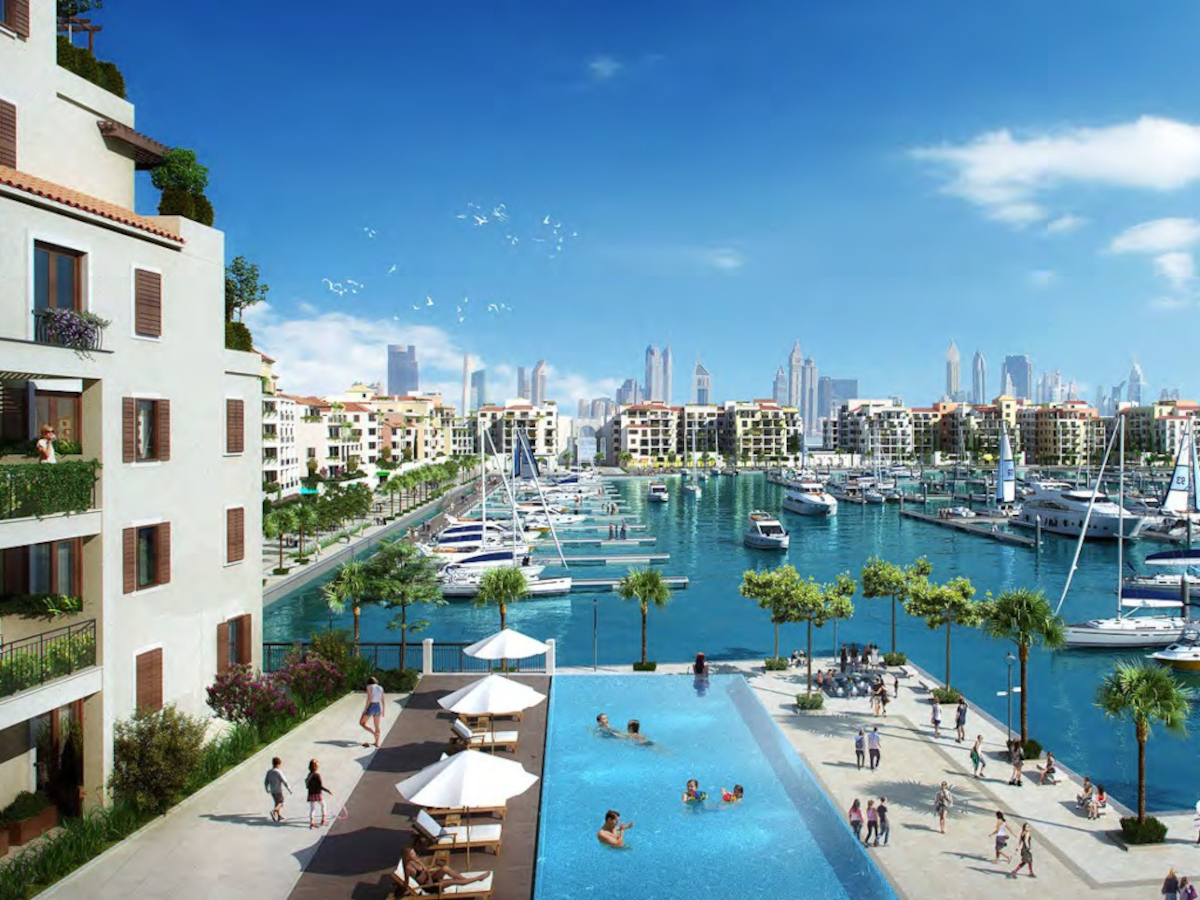 Port de La Mer, La Cote location
La Cote is at the north end of Port de La Mer. Buildings 1 and 5 have views of the private beach and the open sea. Buildings 4 and 5 offer views of the sea and the neighbouring island of Pearl Jumeirah with its villas and Nikki Beach. Buildings 2 and 3 face the marina and offer breathtaking views of the harbour with its yachts and also of the yacht club, Bvlgari and the Dubai skyline.
The Makani numbers of Port de La Mer, La Cote are:
Distances to important destinations:
10km (~15 minutes) to the International Airport (DXB)
1-2 minute walk to the private sandy beach
4-6 minute walk to the popular La Mer public beach
12 minutes to the international financial center (DIFC)
14 minutes to the city center (Downtown)
14 minutes to The Dubai Mall
La Cote for Sale
We currently have 12 apartments for sale in La Cote. The offers start from 1,900,000 AED (1,900,000 AED).
We have 0 more apartments for sale in La Cote for you from owners who prefer their property to be offered discretely.
Register your interest for La Cote now, to get the best new arrivals offered first or select your apartment from the following availability list.
Dubai, Jumeirah 1, La Mer, Port de La Mer, La Cote
Dubai, Jumeirah 1, La Mer, Port de La Mer, La Cote
Dubai, Jumeirah 1, La Mer, Port de La Mer, La Cote
Dubai, Jumeirah 1, La Mer, Port de La Mer, La Cote
Dubai, Jumeirah 1, La Mer, Port de La Mer, La Cote
1

790ft²
Dubai, Jumeirah 1, La Mer, Port de La Mer, La Cote
Dubai, Jumeirah 1, La Mer, Port de La Mer, La Cote
Dubai, Jumeirah 1, La Mer, Port de La Mer, La Cote
Dubai, Jumeirah 1, La Mer, Port de La Mer, La Cote
Dubai, Jumeirah 1, La Mer, Port de La Mer, La Cote
Dubai, Jumeirah 1, La Mer, Port de La Mer, La Cote